 Centre Talk
5 November 2023

Friday 10 November - The Centre Presents
Friday 17 November - General Meeting
Friday 1 December - End of Semester Two
Saturday 2 December - Clean Up Day
So many of our members are very energetic. Walking, Tai Chi, Table Tennis and Yoga are some of the groups that keep us moving. I'm afraid I'm not one of the energetic people but am inspired by photos like this. Maybe next year! I'm told classes for 2024 are in the planning stages so keep thinking about your next group to be explored at the Centre in the new year. We hope that through 'Class News' and the 'Display Cabinet' items, you gain an extra insight into other areas that you may not have yet considered. Read on to find out more about Calligraphy and Photography.


From the Executive...
I know you will all be pleased that the fire drills are over. I know I am. The times were very good this year with the fastest under 3½ minutes (Thursday PM) and the longest being 6 minutes (Tuesday afternoon). The reason for the 6 minutes was a longer roll call because of a huge class.


All this week we have been advertising the Containers for Change and have already raised nearly $40 which is fabulous. Please keep it up. I hope you were able to take home one of the green sacks. They are very useful for putting 10c containers into to bring them into the Centre. We have a lot more in the storeroom if you need extra.


The timetable for next year is being prepared and for the first time in years, we will have 7 weeks for the first term and 9 for the second term due to Easter being very early. It still makes up to a 16 week semester so prices will not change other than for public holidays.


Please remember to come to the General Meeting on the 17th November where all the different work groups will be giving their reports on how things are going. This is a great way to find out how the Centre works and it could give you the opportunity to volunteer for a job that you might like in the future.


I believe that quite a few people are not getting Centre Talk by email. I know, as I am one of them. We are busy trying to solve the problem but I believe it is to do with iiNet's change to its messaging system and it is affecting only certain people. I hope it can be fixed soon.


We look forward to seeing you next week.


Your Coordinators - Bridget with Annie and Anne-Marie
KCLC is an award winner!!!
On Saturday night at the Kalamunda Chamber of Commerce 2023 Outstanding Enterprise Awards, KCLC won the Mayor's Award For Community Activation!


This award celebrates a person or an entity which has excelled in community activation. This could be a one-off event or an ongoing program which helps build relationships and trust, addresses local needs and mobilises the community. Nominees are selected by the City of Kalamunda and judged by the Judges.


KCLC's nomination for this award came as a bit of a surprise and to win against some very tough competition is a testament to our amazing organisation. Well done to every single one of you who plays a part in making Kalamunda Community Learning Centre the amazing organisation that it is.


Coordinator, Anne-Marie, was at the gala dinner to accept the award on the Centre's behalf and we will have it on display at Reception so everyone can have a closer look at the fabulous award.

The basics of safety on the Internet...
Join us for The Basics of Safety on the Internet presented by Roger Jennings on Friday 10 November, as part of The Centre Presents Speaker Series.

Join Roger as he explains what the internet is and how to navigate it safely without encountering viruses, scams and other nasties.

Roger began working with computers in 1969 and has been involved with them ever since. He has a wealth of knowledge to share as well as a few helpful videos along the way.

Please book and pay for your tickets for this event at the KCLC reception desk (unfortunately tickets are no longer available online for these events).
Cost: $5 (includes afternoon tea) to be paid at the Kalamunda Community Learning Centre reception to confirm attendance.
Booking deadline: Wednesday 8 November unless sold out prior.
Venue: Kalamunda Community Centre Hall.
Members and non members welcome!
General Meeting...
On behalf of the Executive, you are invited to the next KCLC General Meeting to be held at 1200 hrs on Friday 17 November 2023 in the Main Hall at the Kalamunda Community Centre.

The meeting agenda, along with previous minutes to both General and AGM meetings, can be accessed by clicking here.

A draft copy of the updated KCLC By-Laws have been circulated via email to members and will be presented for endorsement at the meeting. Please click here to access a copy.

Members who wish to propose further amendments to the By-Laws must be present at the meeting and are strongly urged to send any amendments to the KCLC Secretary at least seven days prior to the meeting.


Refreshments will be available and we look forward to seeing you there.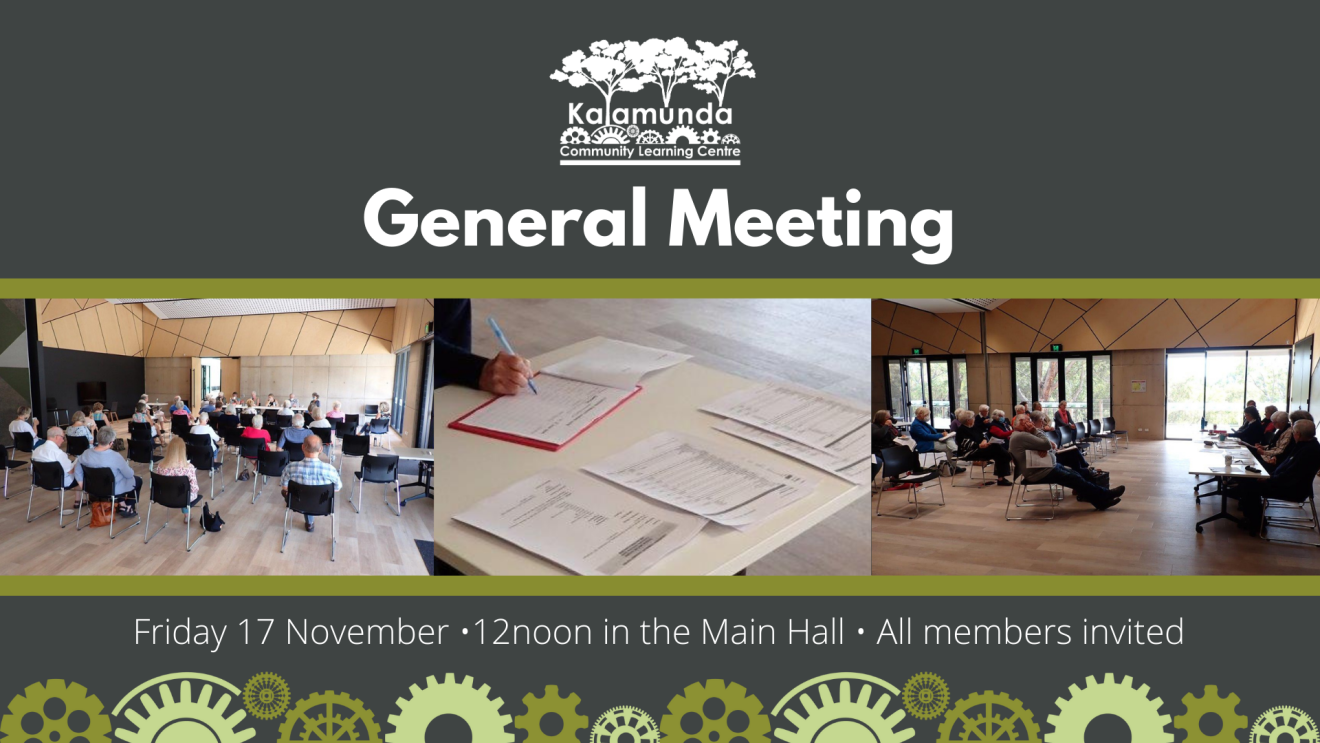 Introduction to Photography
We have an interesting group that is very keen to understand and learn the basics of photography from a well-versed photographer.
At this session, the students listened and then wandered around the centre taking photos for group reviews. The camera equipment used varied from professional, compact, to the commonly used smartphone.


Calligraphy
In Semester One this year we practised the three standard hands of Foundational, Italics and Copperplate.
In Semester Two we have turned back time to the Medieval hands of Uncial and Gothic and we are exploring their modern variations. Next year we begin with a look at the ancient Roman standard from where our alphabet originated, then move on to play with freehand forms. For our Display, class members were invited to bring their favourite piece. We hope everyone enjoys seeing what Calligraphy is about.


New Bus Timetable...
From Monday 20 November 2023, there will be a slightly revised timetable for the bus servicing Kalamunda Community Centre.


Please see the image attached, or you can download the Transperth 109 Bus Timetable by clicking here.


The new times will fit in much better with our class times so hopefully it will encourage more people to utilise this fabulous service.
Joke...
Walking can add minutes to your life enabling you at 85 years old to spend an additional 5 months in a nursing home at $4,000 a month.
My grandfather started walking three kilometres a day at 65. Now he's 80 and we don't know where on earth he is!
My friend told me the only reason she took up exercise was to hear heavy breathing again.
I joined a gym a year ago for $500 and haven't lost a single kilo. Apparently you have to attend the gym.
I like long walks, especially when they're taken by people who annoy me.
I have flabby thighs, but fortunately my stomach covers them.
Every time I hear the dirty word 'exercise', I wash my mouth out with chocolate.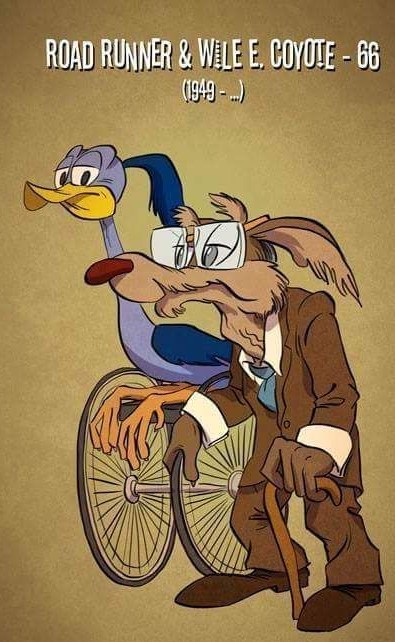 Fun figures
In each set, find the only pair of numbers that add up to another number in that set.


1]

59

21

10

16

12

98

62

39

48


2]

19

69

49

41

33

86

36

93

47


The winner was again, Beverley S who was first in with the correct answers. Congratulations Beverley! You will go into the draw once more for the end of Semester Mystery Prize. Thanks to all who responded.